Have you registered and activated your personalized card
†
? Call Shared Solutions at
1-800-283-0034
to have your Shared Solutions Nurse register your personalized card!
This personalized card which has your name and identification number, will be a practical reminder of how to reach the Shared Solutions team! Keep it in your wallet and use present it to your pharmacist the next time you visit your pharmacy so that you can save money on your prescription renewal.
Your card will also allow you to stay informed on news relating to your Teva Canada Innovation prescription.
Other benefits linked to the card are to provide a predetermined amount of assistance towards your prescription† costs.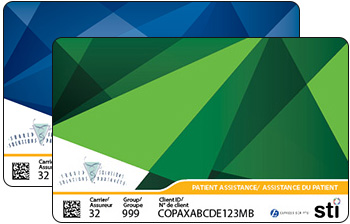 The Shared Solutions card offers the following services:
Facilitates the renewal of your prescription†
Can cover your out-of-pocket expenses*†
Enables you to stay informed on any news relating to your prescription†
You can use the card multiple times
To ensure that you have access to the full range of services, simply follow the 2 easy steps below: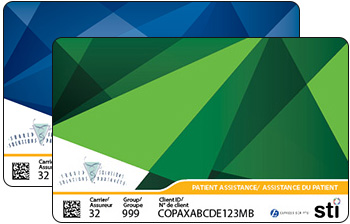 Step 2
Go to your pharmacy to activate your card†
Do not hesitate to contact us at Shared Solutions for any questions you may have regarding your treatment, multiple sclerosis, or your new personalized Shared Solutions card.
Please always refer to your package insert for safety information.
* Coverage amounts may vary
† For Teva Canada Innovation product users only